The McClay Foundation is involved in a number of local and international initiatives to advance health and wellbeing.

The following project is conducting a clinical feasibility study to introduce the first Group B Streptococcus test in Africa, to be carried out on pregnant women in labour, preventing transmission to their unborn children.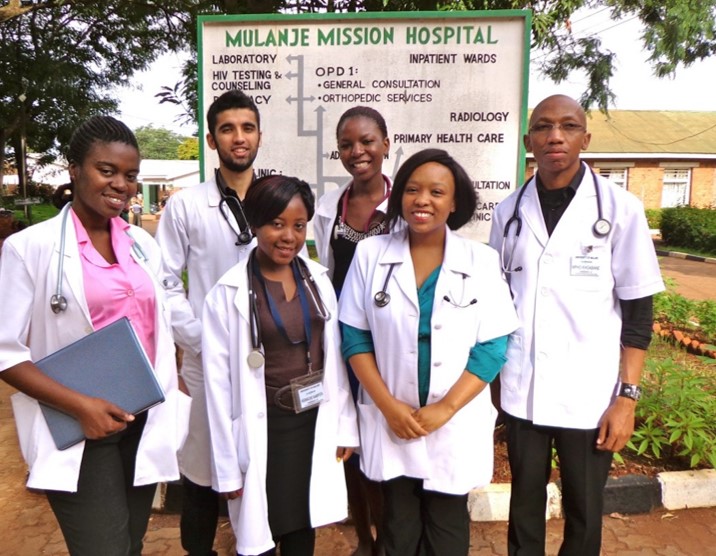 "The members of the 'QUEST Malawi' consortium are very grateful to the McClay foundation for their generous sponsorship and support for this project.
We have used the funds to prove that alternative testing for bacterial infection can work in a low-income setting, and built a collaborative network to develop its potential further in Malawi".
Dr Neil Kennedy, Clinical Senior Lecturer, QUB.
Honorary Associate Professor, College of Medicine, Malawi.
One of the big challenges facing healthcare in Africa today is diagnosing serious bacterial infection.
With very limited resources at their disposal, medical professionals are left to diagnose infections without any laboratory testing.
This is a particular issue in Malawi, a country of 15 million people, which has only one hospital able to analyse blood cultures. To complicate matters, testing in this way is considered state-of-the-art in developed countries. These tests are complex, time-consuming and costly, making them unsuitable for routine use in this setting.
There is a clear need to provide prompt, near-patient diagnosis of serious bacterial infection to allow appropriate treatment to be provided quickly and effectively.
Photo Gallery
Apply
If the aims and purposes of your organisation align with the strategic focus areas of the McClay Foundation and you wish to partner with us in the furtherance of those aims and purposes, please get in touch.
Contact us